Gorvalns Slott – Sales Manager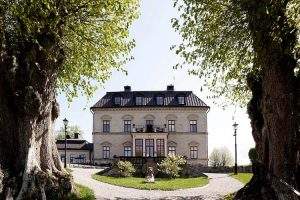 Görvälns Slott is looking for a Sales Manager
Have you worked with sales in hotels and meetings today? Do you love doing business and creating long-term relationships but also analyzing the business? Do you want to work in a small but driven team and constantly improve the hotel's performance? Then you may be the candidate we are looking for.
Görvälns Slott Boutiquehotell is a small gem located in a nature reserve in the Stockholm area. The hotel has 45 uniquely decorated hotel rooms, award-winning restaurant and ten meeting rooms of various sizes. Today, Görväln's turnover is approximately SEK 35 million, with the goal of turning 45 within the three years in the corporate and private markets in equal parts.
As the Sales Manager, you are responsible for optimizing the hotel's overall results by actively working on inside sales, pricing according to the set plan and optimizing all departments (hotels, conferences, restaurants and activities). The duties include working closely with our guests. You are a happy, positive and commercial person with high flexibility who enjoys working in a small but driven team. You enjoy collaborations and people but also that you can convey your practical details about booked events.
You are also
• Superuser for our digital sales systems such as Nitesoft, Bookvisit and Pipedrive.
• Responsible for contracting dealers, booking companies and appropriate distribution channels for hotel room sales
Even if we make demands on past professional experience, it is your personality and attitude that will make the decision. You are a good team player, positive, flexible, prestigious and easy to laugh. In order for you to be happy with us, you should be interested in food and drink, travel, decor and design as these are important parts of our brand and our concept.
We see that Görväln Castle's next Sales Manager is / has:
• Experience of at least three years in sales, preferably in the hotel and meeting industry.
• Analytical and detailed, someone who likes Excel and systems
Fluent in Swedish and English in speech and writing. Like Spanish. Gärna även spanska.
• The ability to think and devise long-term strategies while managing daily optimization
• You are positive, happy, commercial and innovative
• Likes collaboration and working in a small but driven team
The sales manager reports directly to the hotel manager.
Read more about Görvälns Slott at https://www.gorvalnsslott.se/
Please call Annemarie Gubanski on +46 (0) 73 9044 222 for more information. Read more about Görvälns Slott at https://www.gorvalnsslott.se/
Interviews take place on an ongoing basis and the appointment can therefore be made before the last application date.