Rez-Connect Distribution Platform
Welcome to Rez-Connect; the missing link between revenue management strategy and cost-efficient implementation to the distribution platforms.
RezConnect is a complete distribution platform connecting Internet, Booking Engine, GDS, Metasearch and Channel Management in one place with a two-way connection to your Property Management System and Revenue Management System. Rez-Connect allows for distribution to all important channels with full technical and revenue strategy support.
With our own distribution platform, we can meet our clients needs for consultancy, strategy, and distribution in one integrated solution package.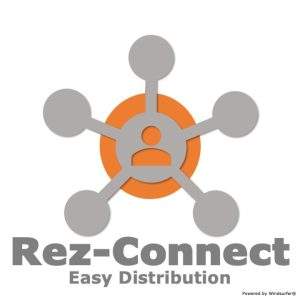 Why Rez-Connect for Distribution
Rez-Connect helps hotels to decrease distribution rate and save time!
Taktikon, the consultancy behind Rez-Connect consists of Distribution specialists with a long experience in setting up distribution strategies and optimising the process of handling the various distribution channels. We make your distribution process run smoothly.
As Taktikon offers a wide range of services and products, we can adapt our service depending on the property's needs, objective and budget. making it easy to work together.
Decreased distribution cost
Hassle-free first line support from your dedicated Account Manager
We take care of Commission handling for your GDS reservations
Sale Support, RFP handling and consultation to your sales team
Revenue Management and Distribution expertise
Hotels will remain independent as Rez-Connect is not a hotel chain.
Rez-Connect: Distribution made easier
Rez-Connect is perfect for:
Rez-Connect Products and Services
Distribution Platform
As a hotelier, you deserve the most optimal distribution strategy and therefore need to be connected to a state of the art distribution platform. Our Distribution Experts are your first line support both strategically and practically
Website and Booking Engine
Rez-Connect offers both hotel websites as well as booking engines which ensures high quality of visitors as well as high conversion rate. As our distribution experts have a very long experience with increasing direct reservations, we can form the perfect website together with you
Metasearch handling
To connect your website to the metasearch platforms is one thing. To make sure that you get the right reservations and decrease your distribution costs is another. Our metasearch experts can gladly help you both with the set-up as well as the optimisation
Distribution Outsourcing
Our Revenue Management- and Distribution Experts can make sure that you optimise the use of your distribution platforms by implementing excellent Revenue Management strategies and therewith make sure that your pricing strategies are in order
Service and Support
We understand that independent properties deserve the support they expect. Rez-Connect provides you with a dedicated Account Manager who understands your needs and assists you quick and easy
GDS Representation
The Global Distribution Platforms ensures that your property is bookable 24/7 by the global Travel Agencies. Our experts will ensure that your property is represented in the most optimal possible way.
TA Commission Handling
Rez-Connect handles your Travel Agency Commission quick and easy. No more spending ages on checking and filing. Our Distribution Experts take over, hassle free
Travel Management
Rez-Connect offers sales support in the form of RFP-handling. Ever spent a few hours on an RFP request? Our distribution experts can both determine the optimal price and make sure that the RFP is properly handled.
Getting started with Rez-Connect
Step 1: Requirement Specification
In an effective kick-off meeting we find the current situation, the desired situation, any obstacles and more. After this meeting we will send you our Information Pack which is the base for the distribution set-up.
Step 2: Set-up of the systems
The experts at Rez-Connect make sure that all the distribution channels and systems are set-up and mapped correctly. We build the property in the various channels, including your booking engine, making sure that the information and images are correct.
Step 3: Go Live
This is always a cheerful time, as this is the time where both you and your guests will be able to experience your property in it's improved format and you will be able to receive your first reservations through the new platform.
Step 4: Optimisation time
Your assigned Account Manager will be responsible for optimising the performance of your property and will hold regular contact with you regarding the process. You will get monthly performance reports and training, when necessary.
Rez-Connect handles commission claims, RFP processes, optimising the metasearch channels and is the first-line support for all your questions.